If a caffeine jolt of java doesn't do it for you in the morning, Montreal, Canada's Vantablack Warship's newest video "We Shall Not Sleep" is the perfect wake-up call to get your day started. With its heavy speed demon riffs of hardcore thrash and groove, this is your wall-smashing ready tune to get your heart pumping. Off their latest album "Last Of The Hardmouthed Poets" released this past April on Quebec label BAM & Co. Heavy. Vocalist Yannick "Pil" Pilon explains the track further:
"This is the first song of the album (after the intro!). Big catchy riff which, with the drums, hammers hard! The second part of the tune is a big heavy breakdown which I repeat until the end "Find what you love and let it kill you…" I love it! It opens the album well. It's a Charles Bukowski quote which we reinterpret as finding your passion, embracing it, living it to the fullest for the longest time possible no matter the obstacles thrown at you!"
Watch and listen to "We Shall Not Sleep" via its premiere on Hardcore Worldwide YouTube channel – https://youtu.be/c_8wR9VWVy0​
Vantablack Warship is made up of members who have worked in prominent groups of the Quebec underground scene for the last 30 years (Arseniq33, Ghoulunatics, Brutal Chérie, Foreshadow, Les Ékorchés, Buffalo Theory Mtl). With a self-titled EP and album "Abrasive Pulmonic Speak" under their belts, they have shared the stage with an impressive lineup of prominent bands. They now have a new partnership with the Quebec label BAM & Co. Heavy to present their new album "Last Of The Hardmouthed Poets".
The title of the album speaks to blacklisted writers of yesteryear and reminds us not to take freedom of expression and thought for granted. "Last of the Hardmouthed Poets" also refers to ending eras, dying races, lost generations, and cherishing those who remain. It's a hard-hitting bomb of an album ready to blow your mind with thrash metal riffs and expertly written lyrics. The band expects that people who are already familiar with them will be pleasantly surprised with what they consider their best effort yet. It's pedal-to-the-metal driving music that would be an excellent soundtrack to any road trip.
The tracks on "Last Of The Hard Mouthed Poets" all came together organically, but were mainly inspired by the writings of Beat Generation authors, and various life themes such as loss, perseverance, anti-racism, and cherishing the important things in life. They are unapologetically fast, and addictive, most suitable for fans of Cancer Bats, Cro-Mags, Exodus, Slayer, and Pantera.
"Last of the Hardmouthed Poets" was released on April 28th, 2023, and is available from BAM & Co. Heavy.
Album order links:
Vinyl – https://boutique.boiteamusique.ca/qc/vantablack-warship/33280-vantablack-warship-last-of-the-hardmouthed-poets-lp-vinyle.html​
CD – https://boutique.boiteamusique.ca/qc/vantablack-warship/33279-vantablack-warship-last-of-the-hardmouthed-poets-cd.html​
Digital – https://bfan.link/last-of-the-hardmouthed-poets​
Bandcamp (digital only) – https://vantablackwarship.bandcamp.com​
​Tour Dates:​
Sept 22 – Montebello, QC w/ Anonymous, B.A.R.F
Oct 14 – Granby, QC w/ Sarkasm
Oct 20 – Alma, QC – Café du Clocher w/ B.A.R.F.
Nov 10 – Trois-Rivières, QC – Amphithéâtre Cogeco – Trois-Rivières Metalfest w/ Matryr, Kataklysm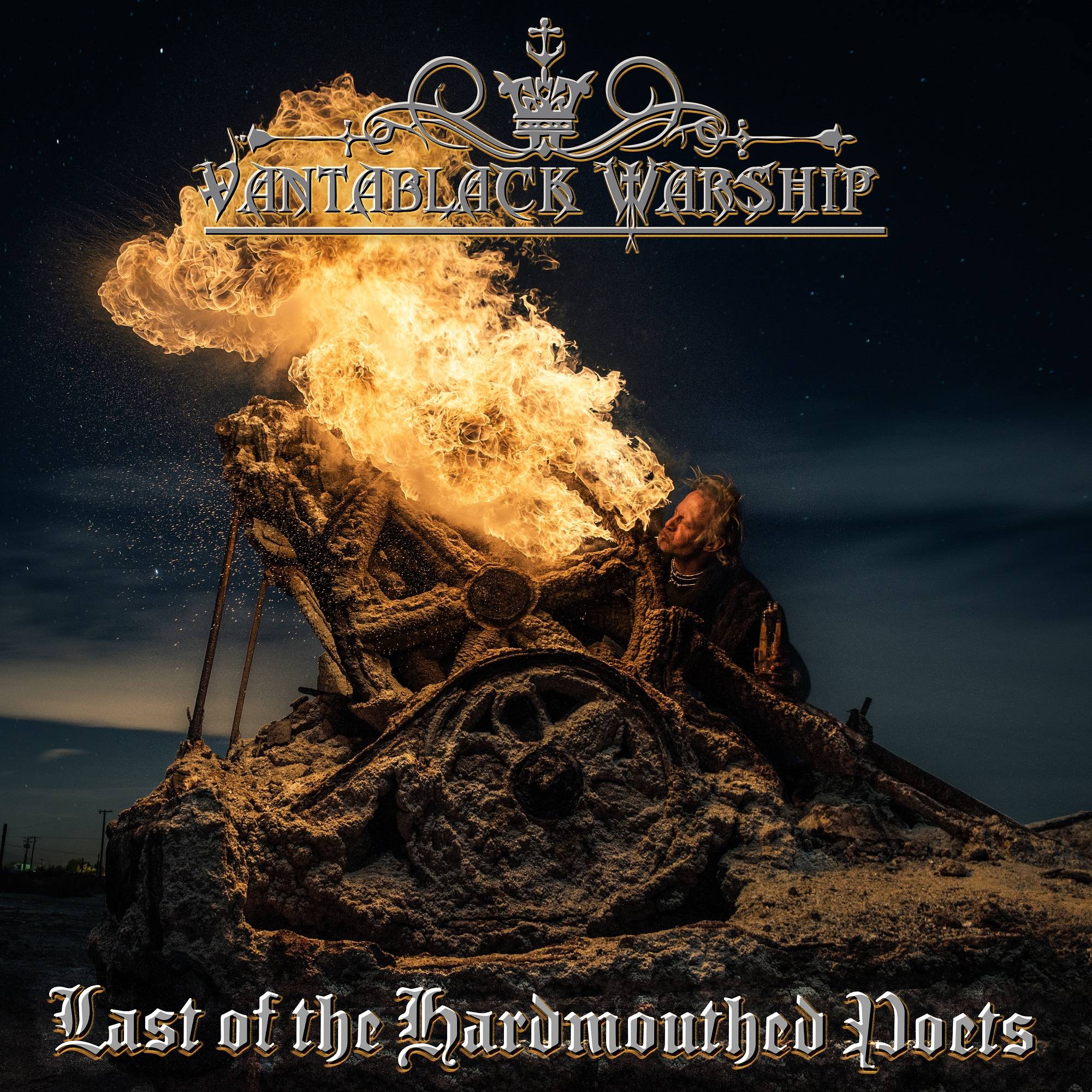 ​
Track Listing:​
1 – Blacklisters Lament – 0:36
2 – We Shall Not Sleep – 3:14
3 – Hunting the Recruiter – 3:09
4 – 40 Acres – 3:19
5 – Choose Your Ride – 1:55
6 – Unplug the Drug – 2:11
7 – Laughing In Anger – 3:47
8 – Gone – 2:39
9 – Inside His Mind – 3:12
10 – Fameless – 2:19
11 – Above it All – 2:12
Album Length: 28:38
Vantablack Warship is:
Patrick Gordon – Guitar
Yannick "Pil" Pilon – Vocals
Thierry Hivon – Guitar
Kurt Clifford – Bass
Pierre Pitre – Drums
About Author