The war machine of Montreal, Canada's Vantablack Warship is made up of members who have worked in prominent groups of the Quebec underground scene for the last 30 years. With a self-titled EP and album "Abrasive Pulmonic Speak" under their belts, they have shared the stage with an impressive lineup of prominent bands. They now have a new partnership with the BAM & Co. Heavy to present the new album "Last Of The Hard Mouthed Poets".
The title of the album speaks to blacklisted writers of yesteryear and reminds us not to take freedom for granted of expression and freedom of thought. "Last of the Hard Mouthed Poets" also refers to the ending eras, to dying races, to lost generations, and to cherish those who remain. It's a hard-hitting bomb of an album ready to blow your mind with thrash metal riffs and expertly written lyrics. Vocalist Yannick "Pil" Pilon comments on the band's latest single "Inside His Mind":
"Fuckin' thrash riff! I really like my vocals on this song. When the choruses arrive it opens up so much! We added sharp and dissonant guitars! It's got that thrashy groove that fans of Lamb of God will instantly connect with. It's a banger from start to finish! The track is a reflection of sorts from a suicidal person, silence, and secrecy. We don't provide an answer, but only issues."
Watch and listen to the video for"Inside His Mind" via its premiere on MetalInsider HERE.
The last album "Abrasive Pulmonic Speak" was released in 2018, so for fans it's been a long wait for this release. The band expects that people who are already familiar with them will be pleasantly surprised with what they consider their best effort yet. It's pedal-to-metal driving music that would be an excellent soundtrack to road trips this summer.
The tracks on "Last Of The Hard Mouthed Poets" all came together organically, but were mainly inspired by the writings of Beat Generation authors, and various life themes such as loss, perseverance, anti-racism, and cherishing the important things in life. They are unapologetically fast, and addictive, most suitable for fans of Cancer Bats, Slayer, and Pantera.
"Last of the Hardmouthed Poets" was released on April 28th, 2023, and is available from BAM & Co. Heavy.
Album order links:
Vinyl – https://boutique.boiteamusique.ca/qc/vantablack-warship/33280-vantablack-warship-last-of-the-hardmouthed-poets-lp-vinyle.html​
CD – https://boutique.boiteamusique.ca/qc/vantablack-warship/33279-vantablack-warship-last-of-the-hardmouthed-poets-cd.html​
Digital – https://bfan.link/last-of-the-hardmouthed-poets​
Bandcamp (digital only) – https://vantablackwarship.bandcamp.com​
Previous Videos:
– "Hunting The Recruiter" – https://youtu.be/rwhSXH0WW_E​
– "Gone" – https://youtu.be/PwDmER4kEcY​
Show Dates:​
July 9 – Pirahna Bar – Montreal, QC w/ Aggros ( featuring Parris Mayhew of the original Cro-Mags) – info​
Aug 11 – Le Magog – Sherbrooke, QC – info​
Aug 4 – Rockfest Pour La Santé Mentale – St-Lin, QC – info​
Oct 20 – Café du Clocher – Alma, QC w/ B.A.R.F. – info​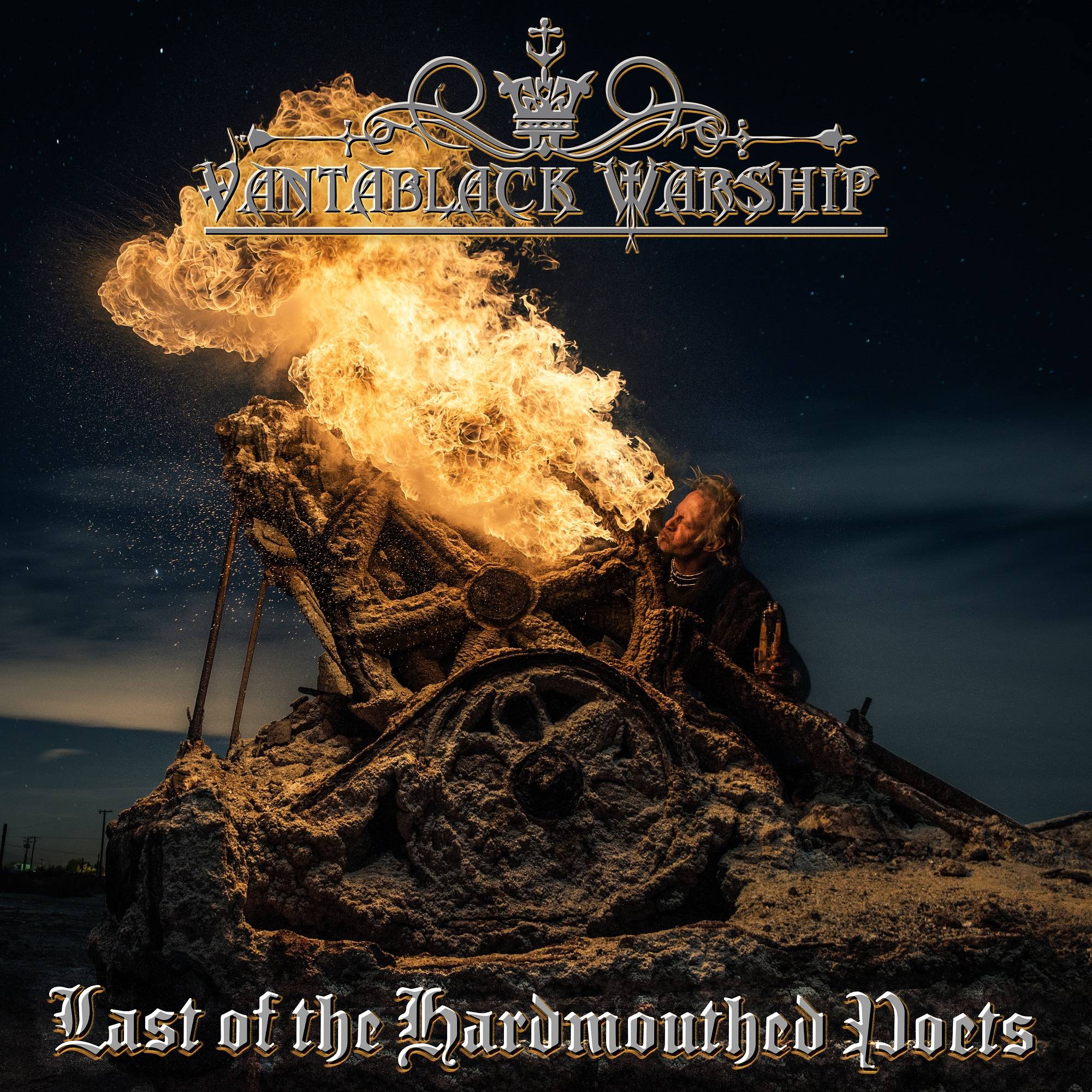 ​
Track Listing:​
1 – Blacklisters Lament – 0:36
2 – We Shall Not Sleep – 3:14
3 – Hunting the Recruiter – 3:09
4 – 40 Acres – 3:19
5 – Choose Your Ride – 1:55
6 – Unplug the Drug – 2:11
7 – Laughing In Anger – 3:47
8 – Gone – 2:39
9 – Inside His Mind – 3:12
10 – Fameless – 2:19
11 – Above it All – 2:12
Album Length: 28:38
Vantablack Warship is:
Patrick Gordon – Guitar
Yannick "Pil" Pilon – Vocals
Thierry Hivon – Guitar
Kurt Clifford – Bass
Pierre Pitre – Drums
About Author