In the winter of 2008, Black Pestilence emerged from the frozen, windswept prairies of Canada, conjured by bassist/vocalist Valax. Initially, Black Pestilence was a one-man studio project, but years afterward, it evolved into a three-piece band and remains in that form. Over time, Black Pestilence has become known for an instantly recognizable sound that combines black metal, punk rock, and noise. To date, the band has released six full-length albums and two EPs. This impressive discography expands this year with "Chaotic Wisdom", which further expands on lyrical themes including LaVeyan Satanism, current events, social issues, and the glorification of the epicurean lifestyle. Valax shares his thoughts on the first single off the album, "The Devil's Connection":
"The Devil's Connection addresses the advantages of having an open mind. As esoteric as some scenarios might be, it will allow one to adapt to any situation. "
According to Valax, fans will get the same infectious sound this band is known for but with a different style of production. On this album, it sounds a bit darker and more analog. For example, they used various different mic techniques for recording the guitars which added a very different overall sound. Each member of the trio spent more time recording their parts which results in a much better performance than the last album.
Black Pestilence started out as very chaotic black metal with small hints of punk rock and lots of noise. After, it slowly evolved into a punk rock structure with black metal vocals. Now it is much more catchy with shorter song lengths. Their chaotic black metal 'n' roll is recommended for fans of Midnight, Toxic Holocaust, and Impaled Nazarene.
Watch and listen to their music video for "The Devil's Connection" via its premiere on NoCleanSinging HERE.
Their forthcoming album "Chaotic Wisdom" is due out on September 8, 2023, and available for pre-order at https://blackpestilence.bandcamp.com.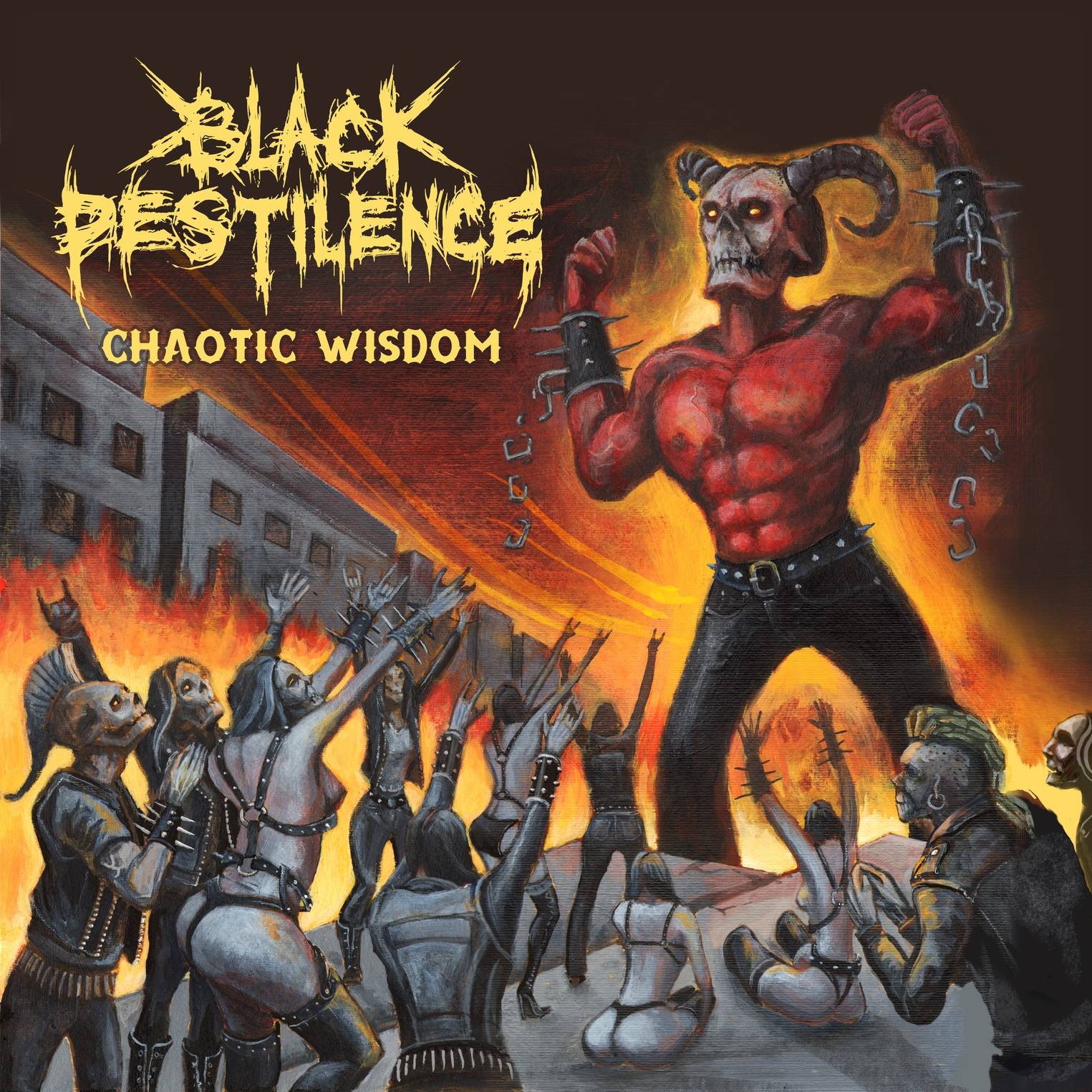 ​
Track Listing:
1. Mortal Rift (3:29)
2. A Life of Evil (3:06)
3. The Devil's Connection (3:29)
4. Chaos and Carnality (3:18)
5. Aspect of Darkness (3:06)
6. Infernal Might (feat. Mark Russell) (2:35)
7. Animus (5:50)
Total Length: 24:53
About Author