Members of Seattle-based Whythre are like every other world citizen, observers of our conditions, and some of those observations are expressed on their forthcoming album and its title track "Impregnate My Hate".
Vocalist/guitarist Adam Chambers explains the track further:
Lyrically, this song is about modern times! Most folks are jumping down each other's throats, willing vessels to the online projection of what modern entertainment and communication should be. My friends showed me an old sci-fi series called 'V' that deals with subtle mind control and mass hypnosis… while I watched the series after writing the lyrics, I was like 'yeah! This is it! This is what I've been trying to say."
Guitarist Shon Petrey adds.
"This is our most thrashy song…it's not really the most melodic tune at all. When writing the song an old school vibe kinda just appeared here and we ran with it."
Whythre has two other albums out, and fans who have heard the previous efforts will be able to pick up subtle changes such as Chambers taking over on vocals and writing most of the instruments and vocals lines simultaneously with Shon Petrey. They find that it really gives a more cohesive feel to the songs. Rather than tacking on vocals at the end, there's now a fleshed-out conversation between them and each instrument as the song is written. It's way more natural, and the next step in the Whythre writing dynamic is to explore this a bit more with drummer Steve and bassist Eric.
The single, along with the album, is recommended for fans of Hypocrisy, Children of Bodom, Havok, and The Black Dahlia Murder.
Watch and listen to "Impregnate My Hate" via its premiere on Bravewords HERE.
The full album "Impregnate My Hate" is being released on May 26th, 2023 via High Point Records and is available for pre-order at https://whythre.bandcamp.com.​
Music Video – "Scorchbreath" – https://youtu.be/tVGnpIA6Gk8​
Lyric Video – "Scorpions of Sinai" – https://youtu.be/cowdXndpbVU​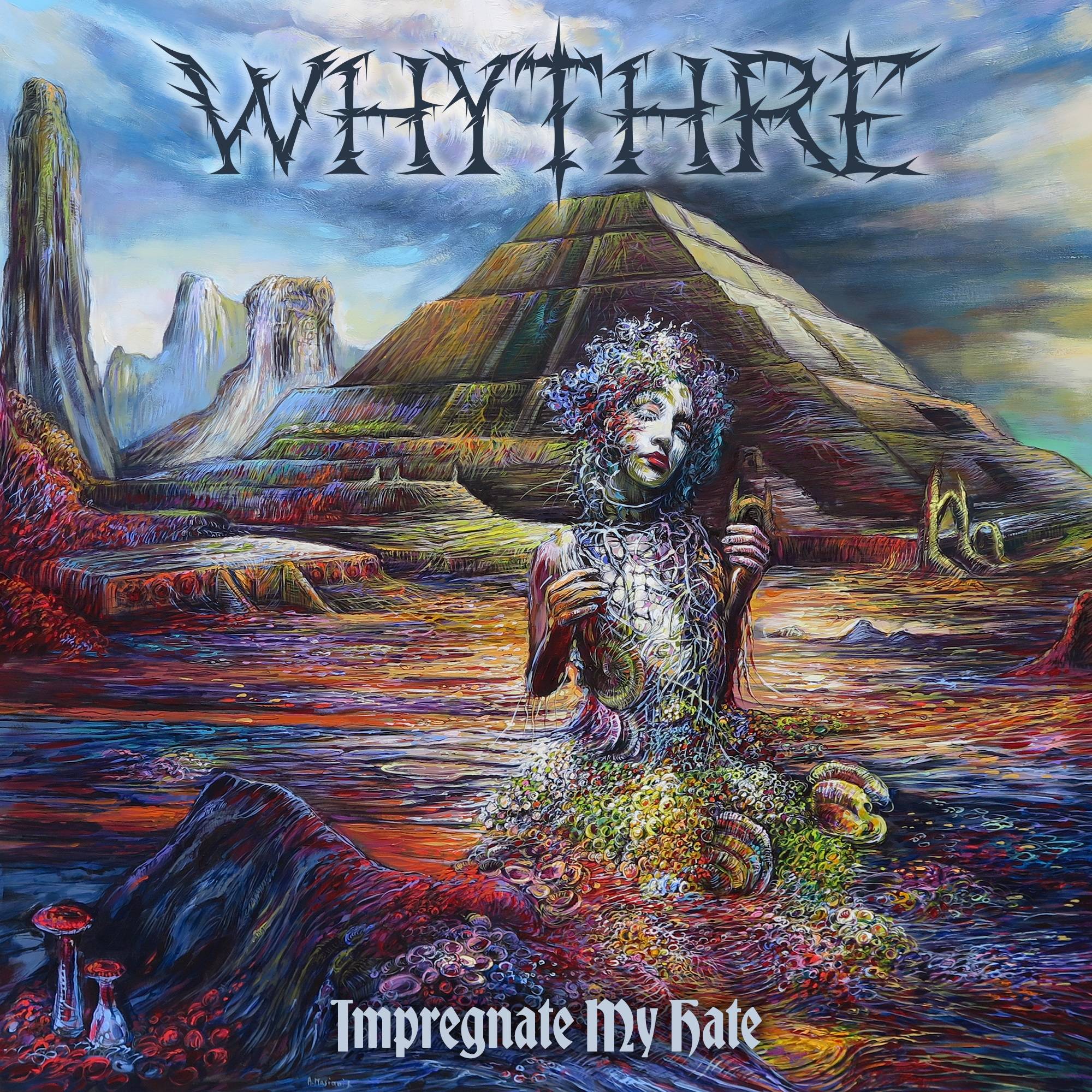 ​
Track Listing:​
1. Scorchbreath (3:54)
2. Impregnate My Hate (3:11)
3. Can't Escape This (4:55)
4. Scorpions of Sinai (3:29)
5. C Section S1urpee (2:48)
6. Death Frontier (3:09)
7. Tantric Aspects of the Cross (2:32)
8. Immanence (4:02)
9. Run it Red (3:50)
Album Length: 31:54
About Author