Formed in 2017 by vocalist Connor Grant, Trick Casket found its birth in the depths of Toronto's industrial-metal scene during an arduous journey of emotional turmoil and darkness. A thunderous storm of industrial metal, Trick Casket's sound channels the spirit of legendary acts like Ministry and 3Teeth while paying homage to their key influences, including Nine Inch Nails, Skinny Puppy, Korn, and Suicide Commando. With this formidable musical arsenal, they have carved a unique niche in the genre. Their latest single, the anger-fueled "Filth" marks a new chapter for the band, as they explain:
"The song is about a betrayal. Seeing just who someone truly is underneath. But am I talking about someone who did me wrong? Or is it all self-reflection realising you aren't who you thought you were? You choose. At the heart of Trick Casket's music lies a compelling narrative, delving into the struggles of depression, anxiety, anger, and frustration. Their lyrics serve as a cathartic release, resonating with listeners who find solace and strength in their powerful melodies."
When it comes to the single cover Grant says that it was born from his love of juxtaposition and abstract images that can tell any story you want. Musically, "Filth" is this brutal, slamming industrial metal banger, but the artwork is a woman's hand clasping vines. He loved the unsettling beauty in that and how we all have to get our hands dirty, and the things we hold close that we think are beautiful might just be dead vines in the end.
The idea for Trick Casket came from a cocktail of everything Grant loves: heavy music, horror, and theatre. He wanted to fully become who he felt like he was on the inside and at the same time, create a release for others. Trick Casket wants people to party, enjoy themselves, forget whatever stress and pain they're pushing through, and just let their souls go. They are recommended for fans of Nine Inch Nails, Skinny Puppy, and 3TEETH.
Watch and listen to the video for "Filth" at https://youtu.be/VLGYpQFWQUE​
Spotify – https://spoti.fi/48oPfP9​
Bandcamp – https://trickcasket.bandcamp.com​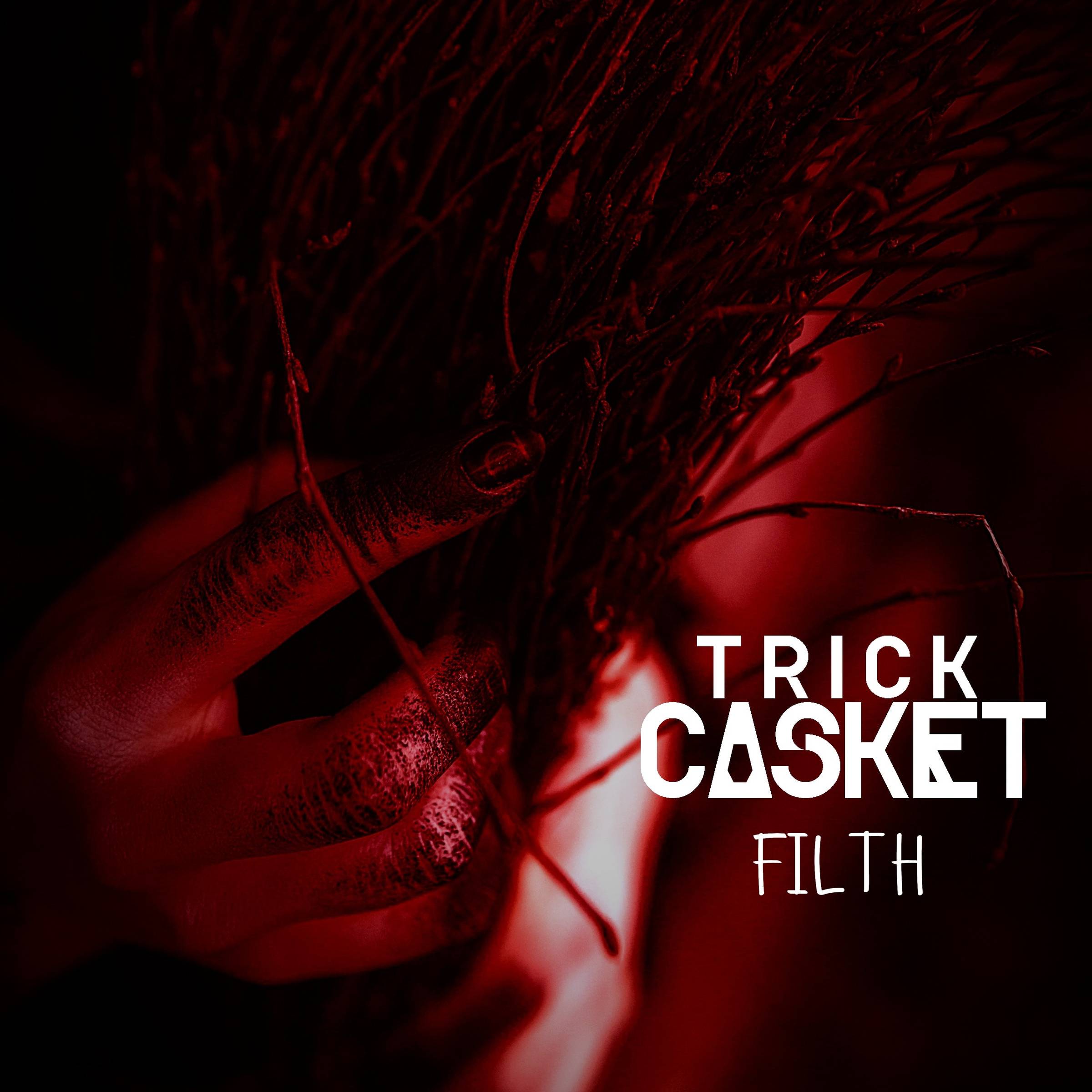 ​
About Author