Prepare to be whisked away to a bleak world that is recovering from a devastating cataclysm in the latest album from Canada's Vortex. "The Future Remains In Oblivion" is the third concept album from the band which takes great pride in weaving cinematic stories set to orchestral melodic death metal. Scenes of war and survival are punctuated with harrowing strings, technical riffs, and guttural and black metal vocals. The second single "The Walls" is the fourth chapter in this eight-track sojourn and the band is eager to explain this part of the story:
"Our Fool got all sorts of people to believe and follow him. They've put everything they've got into building a secret small city that is protected by reinforced walls and an arsenal. Inside these walls, they have everything they need to survive any cataclysm and its aftermath. Although it is fast and aggressive, 'The Walls' is the catchiest song on our new album. Its verses have a strong orchestral melody underlying black metal riffing and vocals to create a unique feel."
According to the band, the choruses have some of their best orchestral writing with its predominant violin melody supporting powerful layers of guttural vocals. "The Walls" has one of the best solos of the album, technical with lots of feel and melody.
Listen to "The Walls" via its premiere on NoCleanSinging HERE.
Vortex is comprised of seasoned musicians with an abundance of studio and live experience, and with an offer to join a label, they decided to band together to create music that would have dynamics and a strong melodic side while retaining the essence of what death metal is.
Recommended for fans of Septicflesh, Lorna Shore, and Dimmu Borgir, "The Future Remains In Oblivion" is due out June 9th, 2023.
Digital (Bandcamp, Spotify, Apple Music) – https://linktr.ee/vortexband​
Music Video – First Blood – https://youtu.be/Wd-yfIfRRzQ​
Tour Dates: ​
May 20 – Lévis, QC – Corsaire Microbrasserie w/ Fracturus, Strigampire
June 9 – Matane, QC – Le Barachois – Gaspesian Metal fest
Sept 15 – Rivière du Loup, QC – Espace Collectif Berger St-Modeste w/ Aeternam
Sept 16 – Montreal, QC – Piranha Bar (Hellstorm Productions 20th anniversary Show)
Oct 20 – Quebec City, QC – L'Anti Bar w/ Strigampire, Beyond Fiction
Oct 21 – Ottawa, ON – The House of Targ w/ Serene Dark, Strigampire
Nov 3 – Saguenay, QC – CEM w/ Beyond Fiction, Strigampire
Nov 4 – Montreal, QC – Piranha Bar w/ Strigampire, Serene Dark
Dec 15 – Rimouski, QC – Le Paradis – Strigampire, Serene Dark, Beyond Fiction
Dec 16 = Trois-Rivières, QC – L'Entité w/ Strigampire, Serene Dark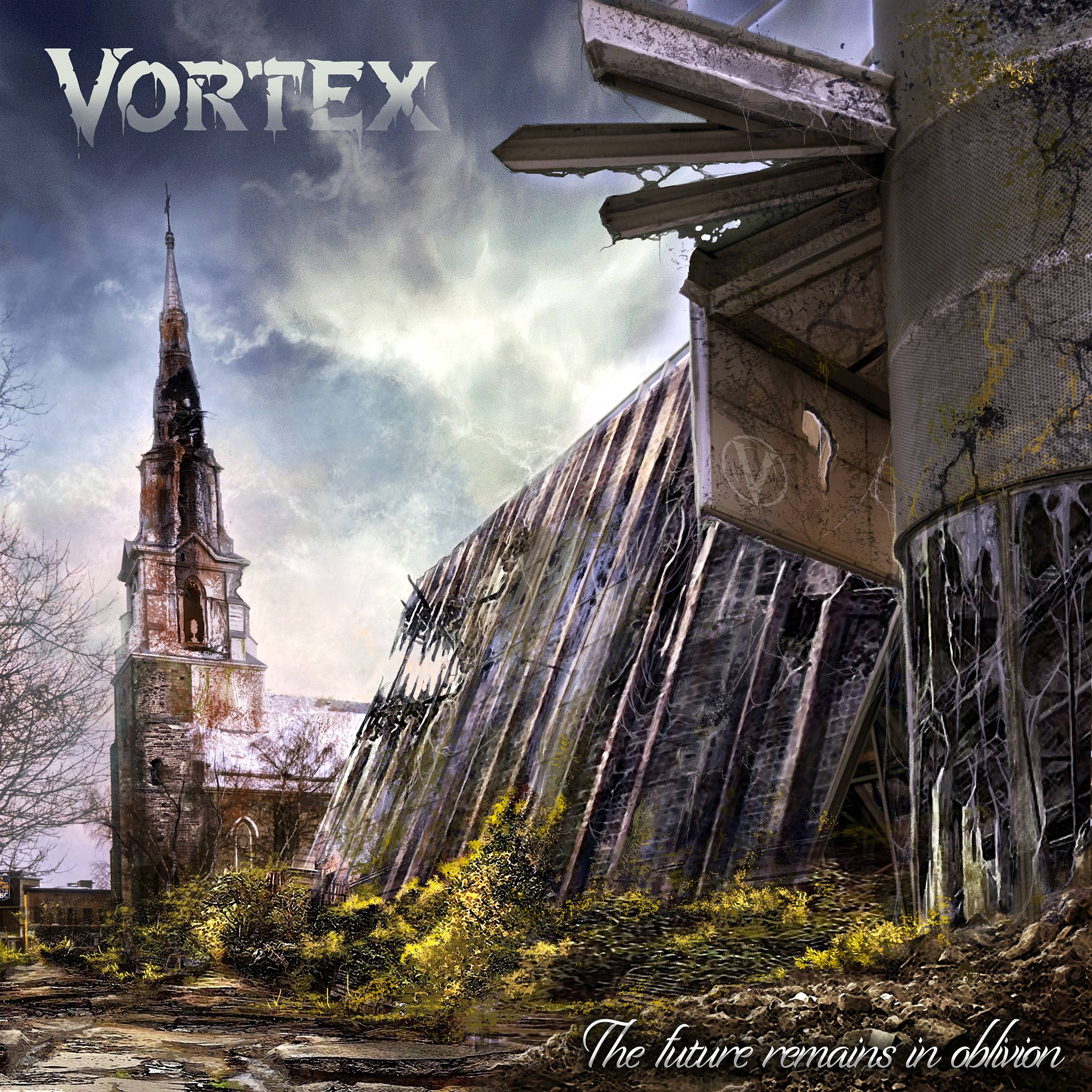 ​
Track Listing:​
1. From The Sun (5:24)
2. Downfall (4:11)
3. The Fool (3:13)
4. The Walls (4:32)
5. Our Possible End (4:23)
6. First Blood (4:29)
7. The Future Remains In Oblivion (4:50)
8. When No More Words Will Be Heard (5:22)
Album Length: 36:29
About Author