Unleashing their fourth album "Det Österbottniska Mörkret" this coming May 2023 on Black Lion Records, Finnish black metallers ONDFODT is unveiling their next sacrifice entitled "Tvelatan" with a music video. It' a relentless blasting and infectious earworm.
"Tvetalan is about double standards, people driven by religion or other ridiculous beliefs. Spreading false information and forcing themselves and others to believe and follow their message." adds the band.
Watch and listen to "Tvelatan" at https://youtu.be/a-zi-RVA2TY​
"Det Österbottniska Mörkret" is a very dark album both lyrically and musically along with vocals in Finnish and English. The album was written in 2022 by vocalist/guitarist and band founder Owe Inborr and honed by all the members to perfection before hitting the studio in September 2022 at Wolfthrone Studios where it was also mixed and mastered. Guest contributions also include Jacob Björnfot (KVAEN) and Mathias "Vreth" Lillmåns.
The album follows their three full-lengths "Norden" (2021), "Dödsrikets Kallelse" (2019), "Hexkonst" (2014) released on Immortal Frost Productions, and their self-released debut EP "I" (2013).
Inspired by their stomping ground in Ostrobothnia, a region in Western Finland where the band was founded in 2013, they are fond of their home and the dark folk tales they have embraced since childhood.
The band comments:
"This album is about exploring the darkest side of Ostrobothnia, both lyrically and sonically. If you are from Ostrobothnia you will understand the endless darkness during winter when the sun is barely going above the horizon. You will also understand the dark history of the witch hunt in this part of Finnish history. "Det Österbottniska Mörkret" is about all of that and going even deeper to the roots of all the evil spirits that live in the area. This album's focus is to take you through the dark history of murders and the darkest side of people driven by religion. And as well as the urban legends of the spirits and the evil creations that live in the endless forests of Ostrobothnia. And finally, the record takes you through death itself, for example, in the song "Dödsrejson". 'You feel the life is slowly fading, everything turns cold, You close your eyes and let go, soon you'll be home again'."
"Det Österbottniska Mörkret" is due out on May 26, 2023, via Black Lion Records and is available for pre-order at the following links:
Digital – https://orcd.co/det-osterbottniska-morkret​
Limited Edition – Vinyl (Red, Black), Cassette, CD, Digital:
– https://ondfodtblacklion.bandcamp.com/album/det-sterbottniska-m-rkret​
– https://storeblacklion.nu/sv/cd/ondfodt-det-osterbottniska-morkret-cd-digipak.html​
Previous single:
Dödsrejson – https://youtu.be/FXDU7pWvbX0​
Live Video – The Return Live at Black Sheep (FULL CONCERT 2022) – https://youtu.be/gANEumERxNw​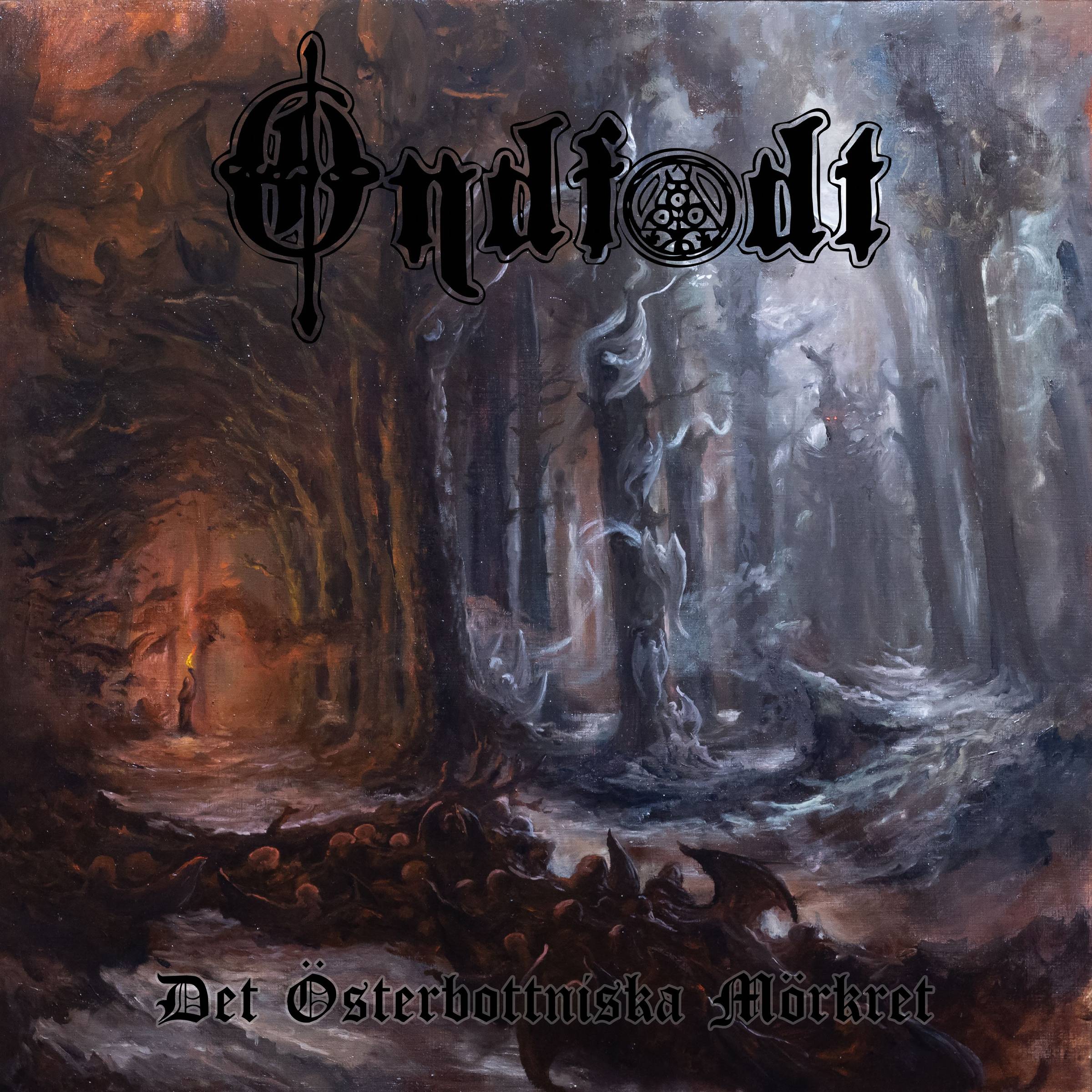 ​
Track Listing:​
1 – Det Österbottniska Mörkret – 2:10
2 – Tvetalan – 3:30
3 – Furstins Tid – 3:59
4 – Tå Do Dör – 3:59
5 – Where Death Roams – 3:39
6 – Falskhejtins Folk – 4:55
7 – Själavandring – 4:15
8 – Höstfruktan – 4:31
9 – Dödsrejson – 7:11
10 – Tå Livi Bleknar – 2:05
Album Length: 40:18
ONDFODT is:
Tommi Tuhkala: Drums, Synth/Effects
Joel Notkonen: Bass, Synth/Effects, Backing Vocals
Dario Kåll: Guitars, Backing Vocals
Owe Inborr: Vocals, Guitars
About Author