Taking off towards the stars from the small town of Kimberly, Canada, Phaeton is bringing a new kind of instrumental spacey prog metal to listeners across the galaxy. They have been working on their second full-length album "Between Two Worlds", which will be released later this year. Ahead of the full album, they are releasing the kaleidoscopic single "Refraction", which they detail in their own words:
"This tune opens with what may at first lick seem to be a happy day at the beach, but the volleyball game ends soon enough when Colin's drums pick it up and then the major-9th power chords and the modal guitar leads start crazying up the works. Thought you could follow it easily enough? WRONG! More standout grooves and snappy riffs. The reggae-ish breakdown in the middle comes across almost like (Herakles help us) the Police, but then the djenty guitars envelop the proceedings and we're back into Symphony X again. Confused yet? Don't be. Listen to it again. See? It's all awesome."
"Refraction" is a powerful and dynamic track that showcases Phaeton's signature instrumental prog style. The track is anchored by smooth bass lines and intricate drum patterns, while the guitars stand in for vocals, telling a story and painting a vivid soundscape. They aim to deliver an attention-focused listening experience. One drenched in joy and wonder and the emotional, visceral release that only prog-metal can deliver. And the lack of lyrical interference only allows the listener the better opportunity to let their imaginations run wild with the music, drifting emotionally away on the solar winds to wherever they wish to soar.
Fans looking for something fresh and relaxing that is reminiscent of Dream Theater, King Crimson, and Opeth should check out "Refraction" – https://youtu.be/kd31zU88Cpw​
"Between Two Worlds" is due out April 21st, 2023, and available for pre-order at Phaetonband.bandcamp.com​
Band playthrough – "Monsoon" – https://youtu.be/-sRzrejyHuA​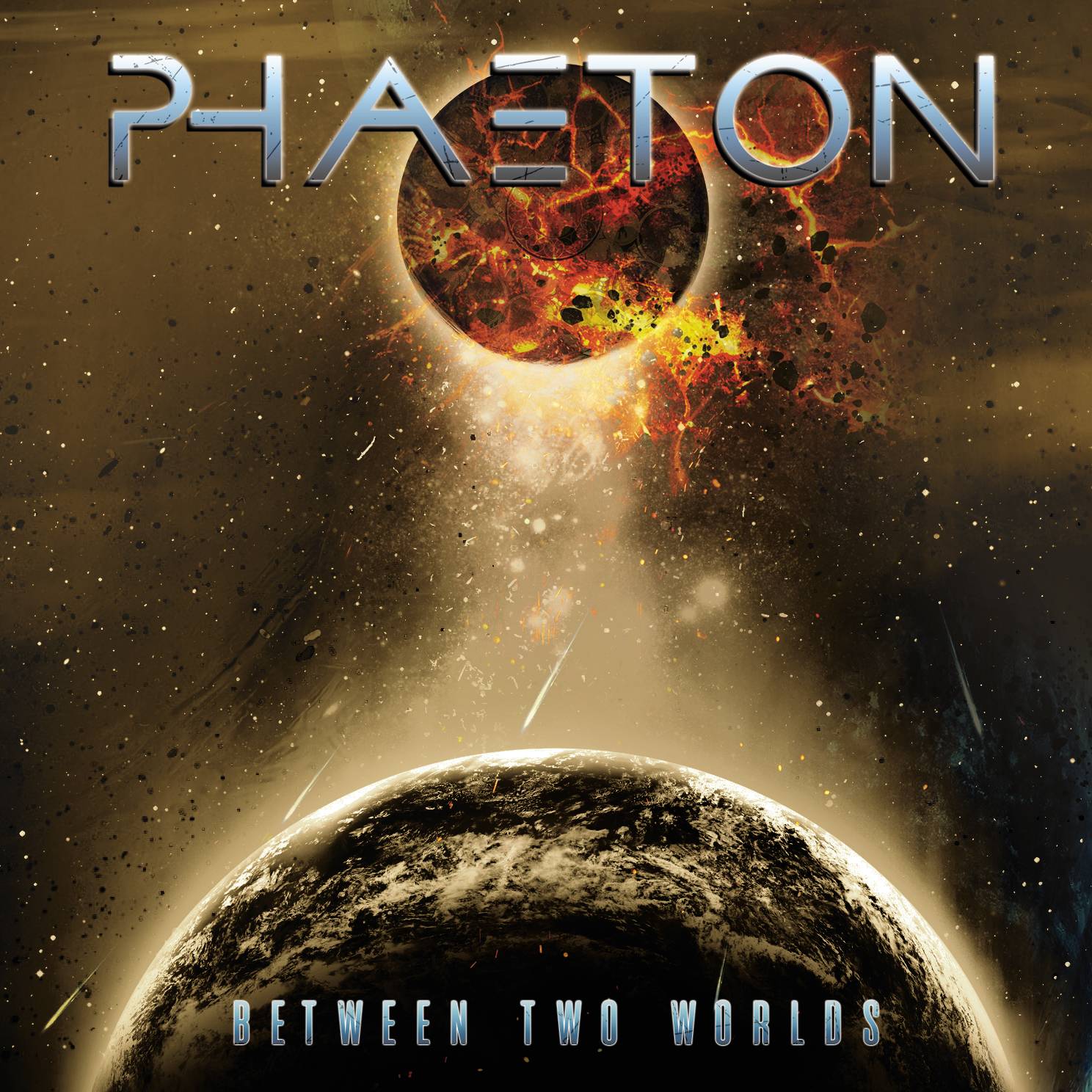 ​
Track Listing:​
1. Predestination – 4:57
2. Oceans of Time – 6:44
3. Terra Australis – 4:42
4. Monsoon – 6:06
5. Refraction – 4:48
6. Geomorphic – 4:51
7. Magma Chamber – 6:09
8. Between Two Worlds – 9:21
Album Length: 47:40
For more info: Facebook.com/Phaetonband | Instagram.com/phaetonband | Twitter.com/phaetonband​
About: PHAETON was formed in Kimberley, BC in March 2017 by Kevin Thiessen (lead & rhythm guitar), Daniel Airth (lead & rhythm guitar), Colin Righton (drums & percussion), and Ferdy Belland (electric & fretless bass). Combining technically ferocious compositions of modern metal with the ambitious song-arrangement mindset of classic prog-rock, PHAETON (named for the theoretical proto-planet which collided with Ancient Earth during the Primordial Era) stands alone in the wilderness of British Columbia with their unique approach to instrumental prog-metal.
Phaeton is:
Kevin Thiessen – Lead & Rhythm Guitars, Keyboards
Daniel Airth – Lead & Rhythm Guitars
Ferdy Belland – Electric & Fretless Bass
Colin Righton – Drums & Percussion
About Author